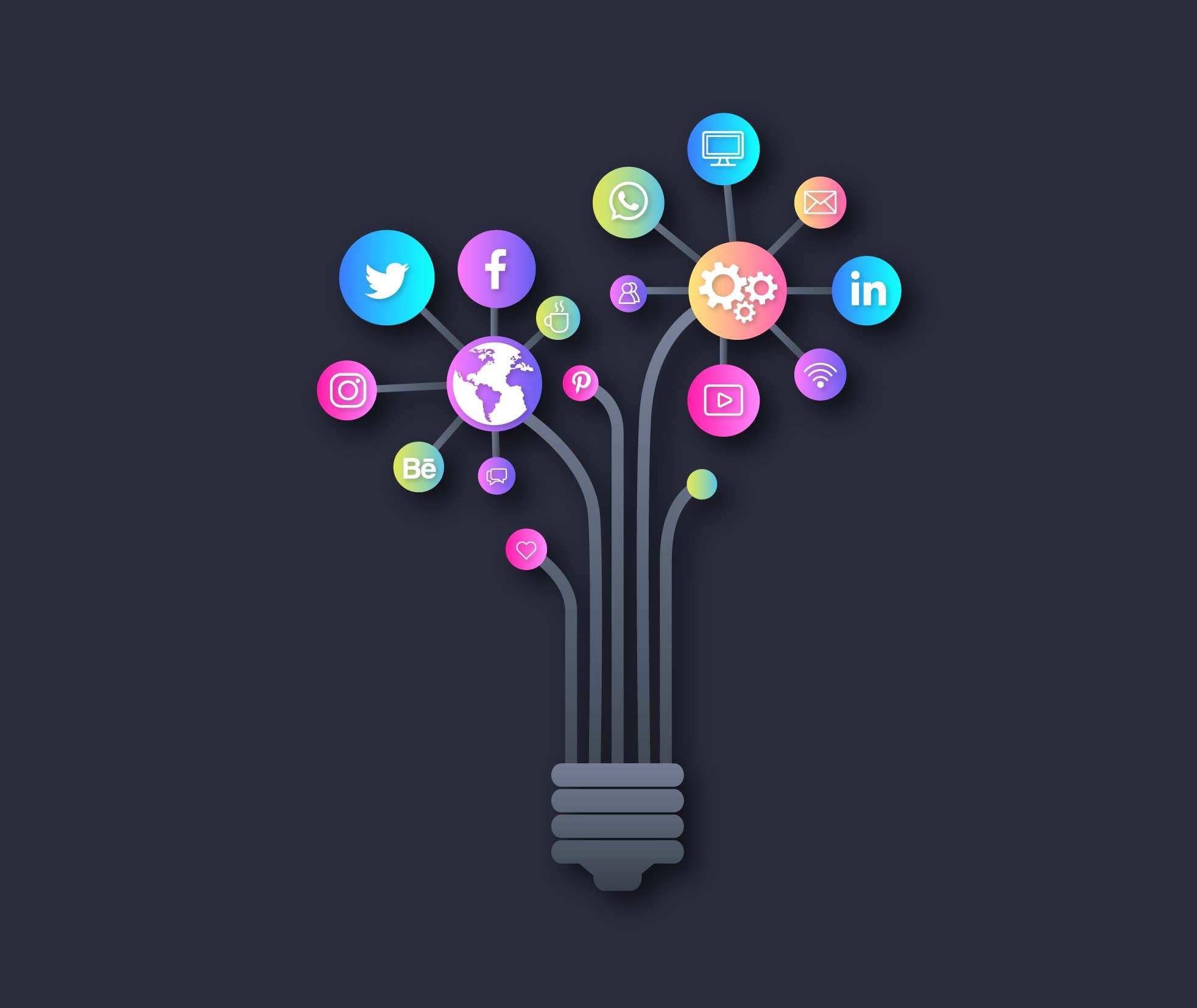 Why is Digital Marketing important for Businesses in 2022?
In 2022, we had over 60,000 startups and small businesses in India and this number is going to grow rapidly in 2023! Ever since the pandemic, Indians have realized the power of the internet and started selling online. Now, if you are selling online, then you will also market online. The internet has brought a whole new market. Digital Marketing became the norm for a successful business, and if you are not involved in this, your business will not grow in the future.

The importance of Digital Marketing is increasing day by day as the global economy moves towards digitization. Small businesses, large corporations, students, freshers, and traditional marketers – need to understand the relevance and importance of digital marketing. Digital marketing can bring a lot of opportunities and growth to businesses. It can lead to exposure and more sales. After all, your goal as a business owner is to increase your profit. Times have changed, and even the way businesses approach their customers has shifted. Traditional marketing has taken a step back and brought a new face in front of the industry.

Digital Marketing has completely changed the way businesses operate. It has reached the core of every business's marketing goals. It is the benefits of digital marketing that have given a great opportunity for small businesses to expand their establishments and grow their reach to the global market.
So, if you have a small business or a startup, then "Digital Marketing" is one of the best options for you. 
Different Types of Digital Marketing –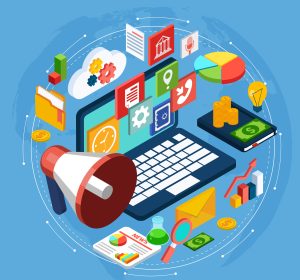 PPC or Pay-per-click

–  is a marketing strategy that will draw paid traffic to your business website. The advertiser will pay the publisher every time their ad has been clicked.

Social Media

–  It involves platforms like Facebook, Instagram, LinkedIn, Twitter and more. These platforms are used by businesses to promote their brand by creating valuable content. It's also where business owners can communicate with their customers.

SEO

–  is a marketing strategy that requires businesses to focus on increasing their websites ranking to increase their traffic. The higher your website ranks on Google's SERP, the more chances it is to grow your brand.

Content Marketing

–  It's a strategy that allows businesses to bring their customers valuable content instead of pitching them sales about their product. Content marketing focuses on value and creating content that will attract customers.

Video Marketing

–  Video is the most popular media distributed online. It's effective marketing content that will bring more customers to your business. You can use video marketing in many ways. You can use it to promote your brand or a product, show behind the scenes of your business, share stories, and testimonials.
Importance of Digital Marketing for Small and Large Businesses in 2022 –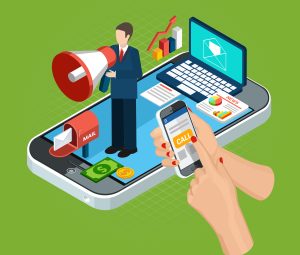 Cost-Effective & Faster – Digital marketing is affordable than traditional marketing. If you are a business that has limited resources, spending money to advertise traditionally is not enough. Even the need to print flyers for your business is expensive and time-consuming. But with digital marketing, your small business can start the process immediately.

Establish Your Brands Awareness – Putting your brand out there on search engines like Google, Bing, Yahoo, etc and social media platforms such as Instagram, Twitter, Quora, Facebook, LinkedIn, etc. will earn you an online reputation that the entire world can see. Digital marketing will give your business a chance to establish a rapport. It allows you to show your customers what your business is made of and how you can help them with their needs.
Digital marketing helps you create awareness of your brand and its USP (Unique Selling Proposition). If a customer has no awareness of your brand then he/she cannot make a conversion. To tackle this, brand visibility is extremely important. With pay-per-click and other kinds of paid promotions, you can really attract customers to your small business.
Building a Customer Base – Another reason why digital marketing is important for small and large businesses is the customer base. You cannot keep a record for every person that walks in your shop or every customer who might not like your product. CRM and remarketing techniques help build customer bases. The challenge with small businesses is that one needs to build a customer base. This is based on building a rapport with a strong customer relationship. 
One vital aspect of digital marketing is customer service. It means that marketing experts build relationships with customers by reaching out to answer their queries, solve issues they encounter about a product, and to turn them into repeat customers. When you build a good relationship with your audience, it can boost your business.
Increase in ROI – If you want to know the importance of digital media, look at the results it drives for businesses. Online marketing strategies have an awesome Return on Investment (ROI). When you invest in these methods, you'll get more out of them. Email marketing has one of the highest ROIs out of all methods. This is a great opportunity for you to grow and earn a profit from your marketing efforts.

It is very cost-effective to use online marketing methods. This leaves room for a great ROI because you don't have to spend much money to run a campaign. It doesn't cost much to run a PPC campaign or social media ad campaign, compared to some traditional methods, which allows your business to have an opportunity to grow.
Target your Ideal Audience – With digital marketing, you have the capability to directly reach leads interested in your business. You don't have to hope that people will see your traditional marketing efforts and contact your business. With digital marketing, you can target your audience more precisely than traditional methods. You can input important information about your audience and use that information to shape your digital marketing campaigns. It makes it easy for you to reach the right people. 
When you can better target people in your audience, you drive better results with your campaign. You'll reach more leads that are interested in your products or services.
Compete with larger corporations  – Competition is the hardest part of running a business. When you're in a market with bigger corporations, like Amazon, Flipkart, it's hard to compete with them. They have a big name for themselves, which automatically draws people to trust those corporations. You have a fighting chance against bigger corporations, which is why digital marketing is important to your business. Your business can reach interested leads with the same methods as a larger corporation. Methods like SEO and pay-per-click (PPC) advertising level the playing field.

With SEO, your site ranks in the search results based on relevancy. A corporation can't buy their way to the top of the ranks. They have to optimize their pages just the same as a small mom-and-pop shop.

When you use PPC, Google ranks ads based on relevancy, too. Even if a corporation bids twice as much as you per click for the same keyword as your business, it doesn't guarantee them the top spot. They can't buy a top-ranking ad spot because, again, the rank is based on the relevancy of your ad.

This creates the opportunity for small to mid-size businesses to compete with bigger corporations. Digital marketing is a great opportunity for your business to compete with bigger companies to obtain more relevant leads.
Conclusion –

As you can see, digital marketing is crucial in the survival of today's businesses. You need to expose your brand to a bigger audience if you want your business to grow. Digital marketing may sound scary at first, but if you take the time to learn about it, you'll see that your company has a lot of potential to expand because of it.
We can safely say that in order to grow your business in today's time it is absolutely important to make use of digital marketing to take your business on a growth trajectory. Digital marketing is a valuable asset to your business's growth and helps you establish an authoritative online presence. In fact, 92% of marketers say methods, like search engine optimization (SEO), are successful. Additionally, methods like pay-per-click (PPC) advertising increase brand awareness by as much as 81%.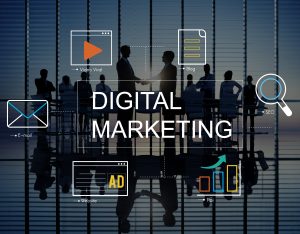 ---
Schedule a 30 Minutes Consultation
Feel free to talk or consult with us. Leave a message, we'll get back soon.
Start Here
Pick a date & time of your choice
No obligation. Cancel anytime