Grocery Delivery Services
Launch your own grocery delivery business alternative today.
We empower entrepreneurs to launch their own grocery delivery businesses using our cloud-based on-demand solution, like Flipkart Grocery clones. We provide ready-to-use solutions integrated with all essential modules and features, guaranteeing a fantastic outcome offering for your delivery business that will boost your business's sales as well as benefits by enabling you to maximize your customer base and profit ratio to a great extent.
What Do You Get in Our Grocery Delivery Clone App?
Our well-designed and developed Grofers-like app can offer a convenient and hassle-free shopping experience for customers looking to buy groceries and household essentials online.
Customer App
The customer app portion plays a crucial role in providing an intuitive and seamless user experience to customers. The main role of the customer app is to allow customers to browse through different products, search for specific items, and place orders for delivery.
Shop Owner
Before placing an order, customers are able to check the shop owner's profile and choose the best items they are offering.
Notification
Real time push notification system is inbuilt with the app to track the order status. This feature helps build trust with customers and ensures that they are aware of their order status at all times.
Order
It allows customers to track their orders in real-time, from the moment they are placed to the time they are delivered, and orders can be placed from single or multiple shops.
Search
It allows customers to browse shop owners' names through different products and search for specific items.
Payment
It should also provide customers with a range of payment options, including cash on delivery, credit/debit card payment, and digital wallets, to ensure a convenient and secure payment process.
Reviews & Ratings
Customers are able to give reviews and ratings to the delivery system as well as the shop owner's profile.
Talk to Expert
Shop owner App
The vendors should be given the option to register their grocery store in your app, add menu items, alter the availability status, accept or reject orders, and manage any outstanding order requests.
Profile
The owner of the grocery store has the option to alter their profile as desired.
Availability
Based on availability, owners can turn on or off the store or item using the owner app.
Notification
Grocery store owners receive a prompt push notification on their smartphone, allowing them to easily accept the order.
Promotion
Shops can set their own promo codes on our shop owner app to directly provide discounts to customers.
Profit & Loss
They get instant access to information on their profit and loss and sales commission.
Branding
This app's branding features allow grocery store owners the chance to differentiate themselves from the competition.
Talk to Expert
Delivery Agent App
The driver app gives delivery agents the opportunity to set up their profiles, update their availability status, get immediate alerts when new orders come in, accept or decline orders, and track deliveries while they are being delivered.
Profile
Delivery agents can easily specify their delivery region via the app.
Notification
The delivery guy app uses an instant push notification to let users know whether to accept or reject an order.
Route
Using the Google Map API, we additionally optimise the route.
Revenue
The delivery agent can view their past revenue with only one click.
Payment
Using this app, delivery personnel can ask for a reimbursement of their earnings.
Talk to Expert
Admin Dashboard
This programme makes it simple for the admin to handle business activities. The programme not only lets the admin manage customers, but it also lets them watch or control convenience stores and delivery personnel.
Manage Grocery Store List
Grocery store proprietors can edit their profiles as desired.
Language Options
The store or item can be turned on or off by the owner via their app, depending on stock.
Updates to the app
Grocery store owners receive fast push alerts on the app to easily accept the order.
Revenue management
Grocery stores can set their own promo codes on our Shop app to give discounts to customers directly.
Zone Tracking
They can examine their profit loss and sales commission instantly.
Website Earnings
With the help of their branding features, grocery store owners may stand out from the competition utilising this software.
Talk to Expert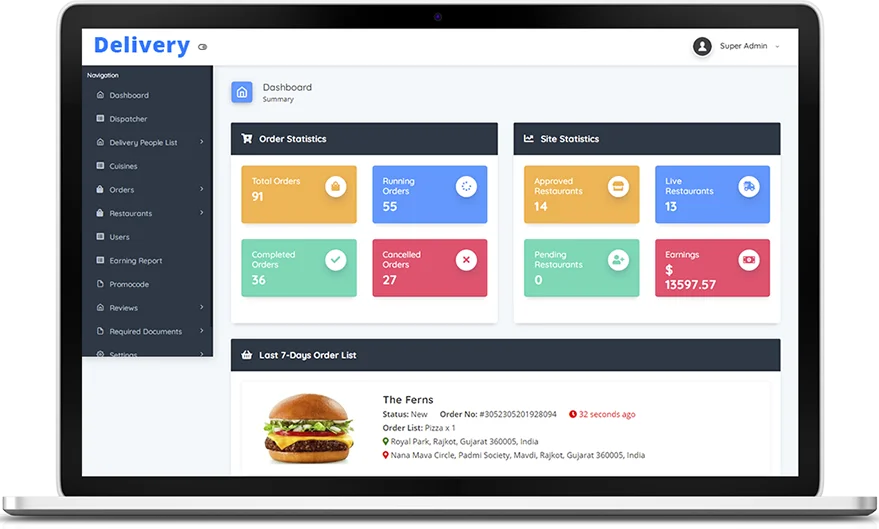 Others on demand app business
We are delighted to help you get started on your business adventure with us right here. Once we are aware of your ideas, we can help you put them into practise in your company and point you in the proper route for a successful launch. We cordially invite you to our development center to witness the creation of your specifications. Discuss your platform with our project manager, coordinator, and designer.
Want to Consultation to kick start your On-Demand Business?
Checkout our Business Management System
Want to see your ideas come Alive?
We are avilable to discuss for your project 12/7.Once we have an alignment about the details of the project you are invited to see your requirement designed in front of your eyes at our development centre. Interact with our project manager developer designer regarding your platform we will help you with our idea to start with your Journey.
Schedule a 30 Minutes Consultation
Feel free to talk or consult with us. Leave a message, we'll get back soon.
Start Here
Pick a date & time of your choice
No obligation. Cancel anytime